THE ART OF KERMIT POSTL !
Wisconsin-born artist, Kermit Postl, now living at beautiful Grand Lake of the Cherokees in Oklahoma, at long last is making available his wonderful recycle-art.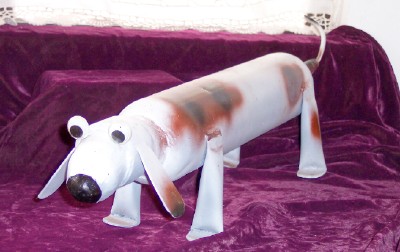 This talented DOG can point,
roll over,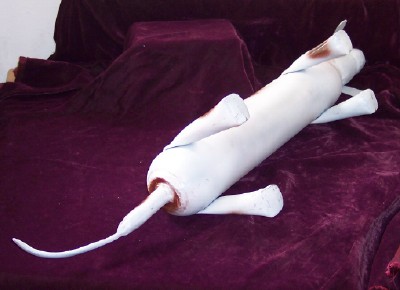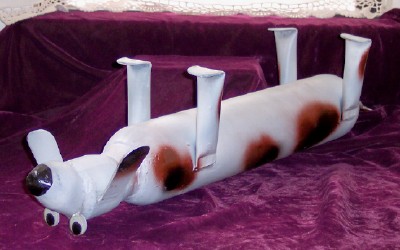 and play dead!

Have one for yourself!

Mr. Postl has not only a brilliant talent in steel, aluminum, tin and iron, but is a master woodworker and a prolific poet as well. As the patriarch of a long line of talented and capable sons and grandsons, Kermit is a great role model for the rest of his friends and acquaintances.

A recitation of the latest or most applicable of his poems is always a blessing, lesson or simply a hoot any time one has the good luck to encounter Mr. Postl. His subjects range from reverence and romance to politics, satire and humor.

It is with the greatest of pride we honor our M.A.D. House of Artists with the work of such a fine artisan and great person as Kermit Postl.