This is a rather amazing Rendering of the Stephens College Chapel and the text of the Dean's 1973 'Welcome to Campus' letter, as it is written on an Aerogram and sent from Thailand. Where did he ever get the original?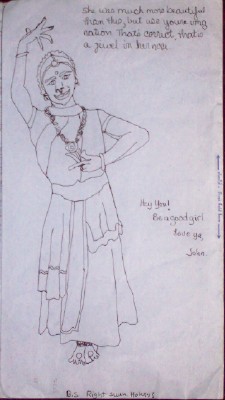 Here, years before Mom became a professional Bharatha Natyam Dancer, Johnny went to a 1973 concert in Chiang Mai and was as impressed as Mom had been when she wandered into the Stephens Dance Studio the first day of school in 1972 and encountered Nala Najan practicing (with his ever present cigarette in his hand...)

This is the temple next to the home on Rajdamnern Road where American Field Service sent John to live in Chiang Mai. The artist has written some self-deprecating comments in the margin, but the image is splendid.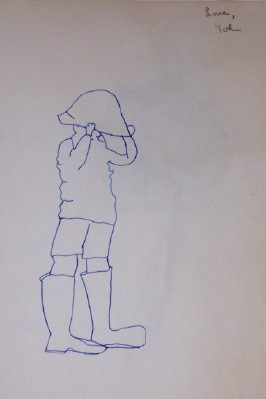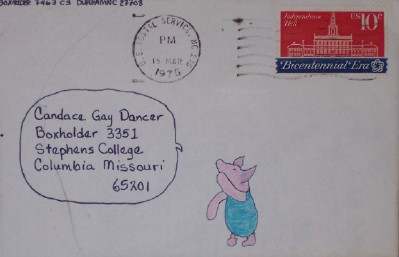 Another page from the book, drawn in 1972, and a letter from John at college in 1975 after he matriculated at Duke. The theme seems to be related.