FEATURED PAGES!
The Sermons of Dr. Robert R. Ball
At the request of the author, and with great pleasure, we will be presenting Dr. Robert R. Ball's 1970s series of sermons from Memorial Drive Presbyterian Church in Houston, Texas. At the 2010 Joyful Noise choir reunion and conference it was a joy to discuss with Dr. Ball the theology approached in this series of sermons and the subsequent effect they have had on the lives of the young people who heard them.
Each sermon presented in this context comes from copies collected, carried, preserved and studied by TEENAGE congregants, who have incorporated this thinking into their lives (we are currently in our sixties). Dr. Ball wanted to share these for the edification of the new generation and the revivification of the older one.
Presbyterianism being primarily a volunteer organisation, Mom naturally volunteered for this happy duty. It is an honor to revisit the foundation of Mom's whole philosophy and theological outlook.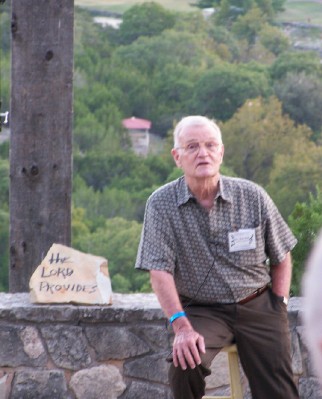 Authority Figures I Have Known


Sermon by

Dr. Robert R. Ball

Memorial Drive Presbyterian Church

Houston, Texas - first presented September 26th, 1971.


NEW 2011 SERMON

It's About Relationships, Not Rules

Presented in Austin Texas, July 31st, 2011


PLUS: I have to recommend (!) a 2006 book by Dr. Robert R. Ball,

BEING WITH
Maybe This Is What Life Is All About


February (2011-our page) featured a guest speaker, Bill Carl !