These are samples of the exquisite textile Art of
Miss Lyn Carroll.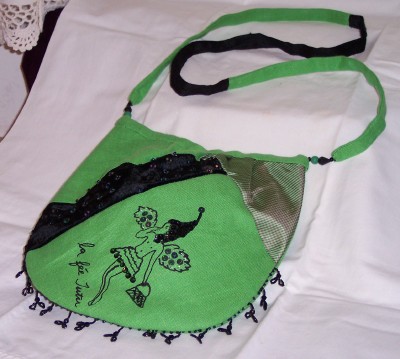 (For Sale, please click the link above)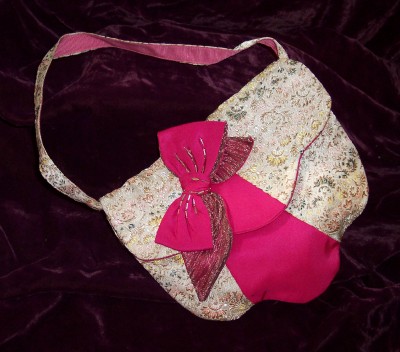 (You may purchase this lovely bag by clicking the pink link above)
The M.A.D. House is pleased to host an exhibit of the very fine Needle Art of the Divine Miss Lyn Carroll. Lyn is a professor of Costume History, a Master Costumer, Designer, and Teacher. The few pieces we have to offer are from her Evening Bag collection, one of her Fabulous Dolls, and one of her unique Christmas pieces. Anyone wishing to purchase these pieces will find them readily available at our e bay store, and custom work can be commissioned through The M.A.D. House Artists.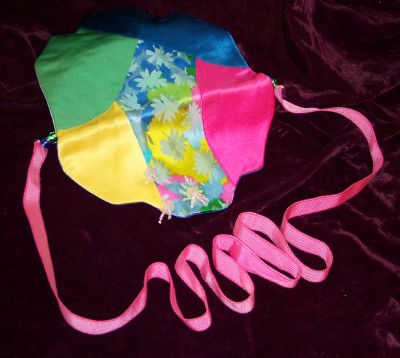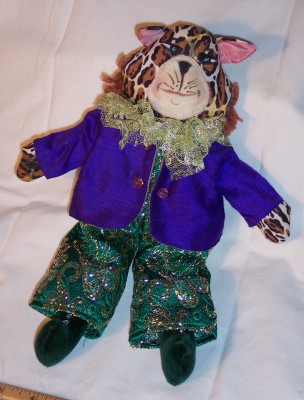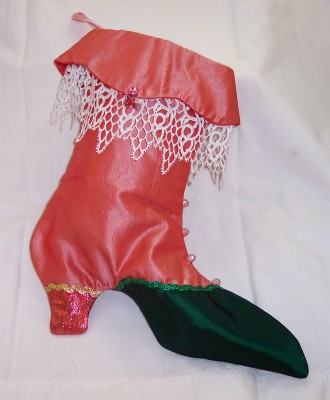 On SALE at the reduced price of $25.00, Click on the name.
Miss Carroll also has an extensive collection of Cats. After Hurricane Katrina they all took refuge at The M.A.D. House for a month, and we had the pleasure of their company and the excitement of their exceptional talents (all eight of them, well, nine if you include Lyn). Back in New Orleans, they make their home with the artist, adding their opinions and occasionally a delicate paw or two. You may see a few of them interspersed with the art.
How many can you count?