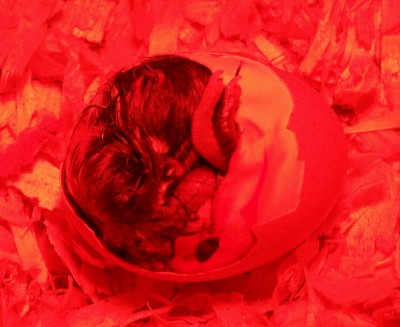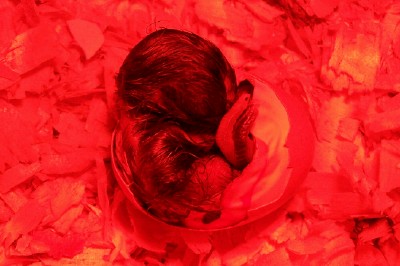 Here comes the new Chick! Our hen, Chickarus was taken from us about March 24th, 2009, (probably by an Hawk,) but on March 25th Mom put the last of Chickarus' eggs under a setting hen, and here we go! The red heat lamp gives the camera lens a red color, but the human eye adjusts to a normal color range. The pictures were a surprise, after being in the coop for three or four hours, to see all the red.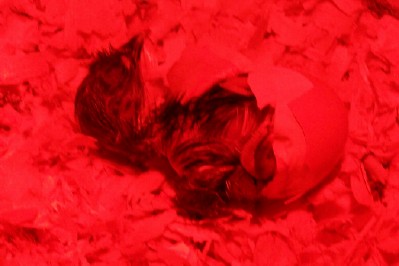 After about an hour of working and resting, the chick has her head out and is taking a break before she starts to work again.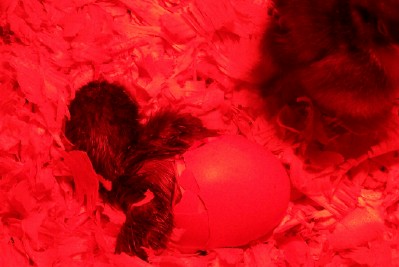 Oh Boy ! Wings are both free! What a struggle, must be after 11:00 by now. The bantam chick on the right is attentive to the newcomer.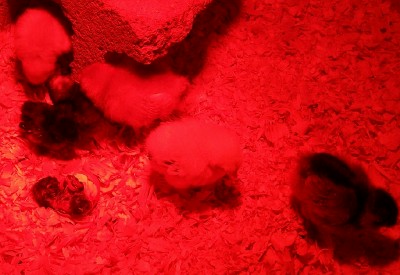 When this egg of ours started to hatch, there were already six pullet chicks from the feed store and a nice clean heated nursery ready for her arrival. The other chicks were very curious, taking it in turn to check on her progress, sit next to her to keep her warm, removing pine shavings from her wet feathers, and the like.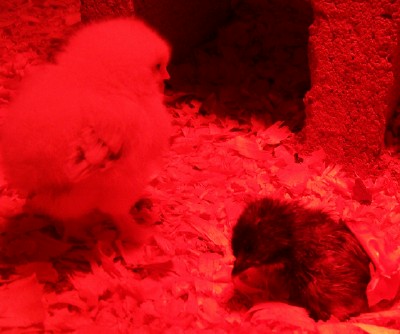 One more giant effort and she will be free of the shell. But, of course, here is where the digital camera runs out of space. If Mom knew how to upload moving pictures, you could see the whole process in two-minute increments up to this point. So: 12:45, April 19th, 2009, here is a new chicken.