THE MURALS
A good reason to excuse yourself and seek out the powder rooms at the Brown's house. First the Children's Bath:
Why a castle in the bath?
The Artist's answer:
"I like to paint rocks and wanted a place to practice that was not too large. After all, it is a throne room and it need painting.
Doesn't show the durt!"
CLOUDS ON THE CEILING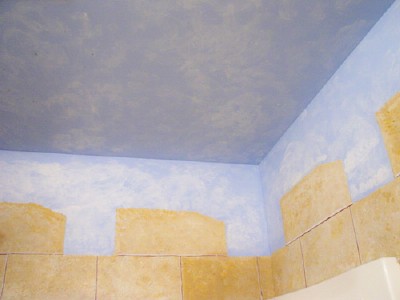 CASTLE WALLS AND CEILING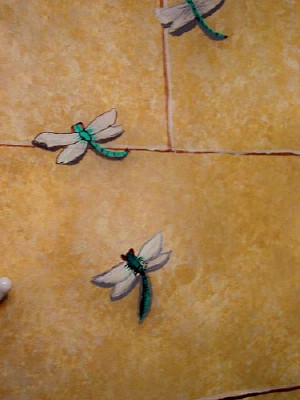 DRAGON FLIES ON THE CASTLE WALL
PHILODENDRON MURAL, MASTER BATH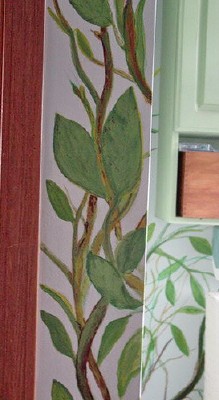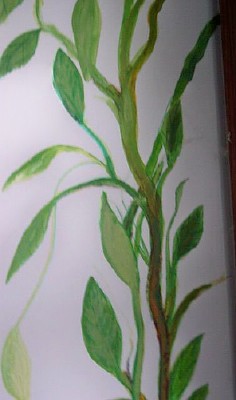 What A Woman !
Be sure to visit the page with Shannon's needle art, her VESTPURSEMENTS(tm) !