SALE !
PRICE SLASHED !
FERNIISA, NEW ORLEANS
Marked down from $110.00 !!
After a Month in Exile in Oklahoma, Ms Lyn has been back in her beloved New Orleans with all eight Kitties since October of 2005, and once again creating her Unique pieces of Fabric Art.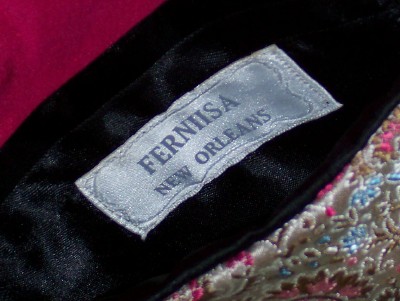 Ordinarily sold for $110.00, Ms Lyn is offering these pieces marked down to $50.00 to celebrate her extreme good fortune in finding her New Orleans, Louisiana studio intact!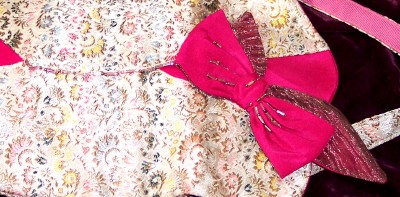 This Unique Chinese Brocade and Satin Evening Bag is trimmed with a satin and metallic sheer bow and tiny glass beads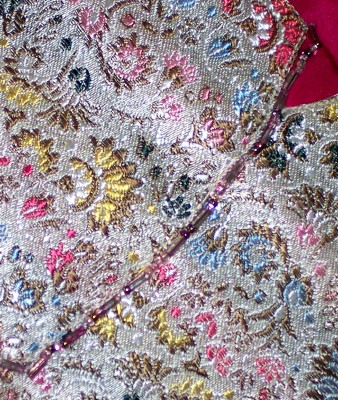 Bead Edging Detail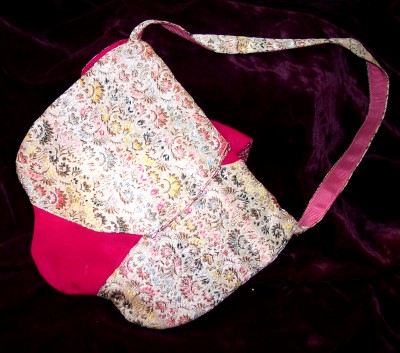 Fully lined in black and magenta satin, with a pocket for your special items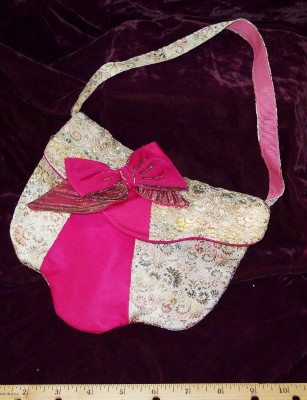 Item is 8 1/2" wide X 7 1/2" tall, with a 15" brocade and grosgrain strap.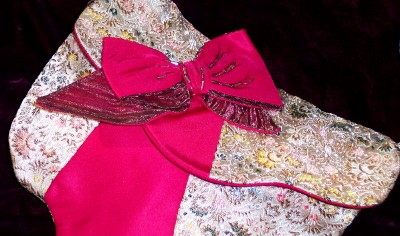 One-of-a-Kind Fabric Art by an Artist of International renown.
At $50.00, Plus shipping and Handling. Do not miss this Unique opportunity to own an original Ferniisa Evening Bag at this great price!