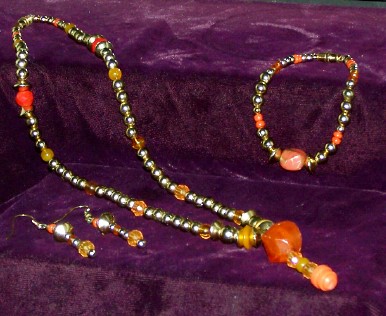 This Necklace , Bracelet and Earring set was created from random Gold and Orange beads, reclaimed from other older jewelry. Very light Plastic, will not weigh you down.
As light as it is pretty and fun to wear.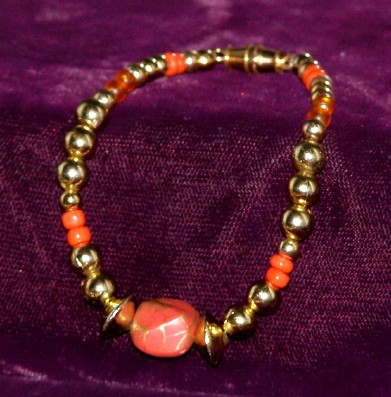 6 Inch Bracelet with Barrell Clasp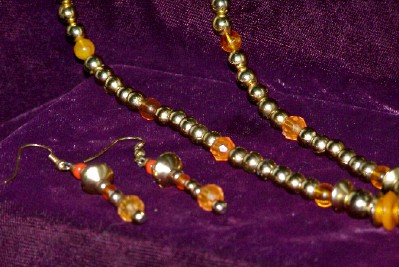 2 1/4 Inch Pierced Earrings (Including the Loop)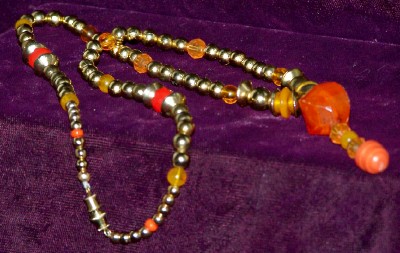 19 Inch Necklace, with 2 Inch Pendant and Barrell Clasp

Mom took a number of beads from older jewelry, divided them into color families, and handed them to Aliene. Aliene worked her magic on them, and this is the result from the Orange and Gold beads.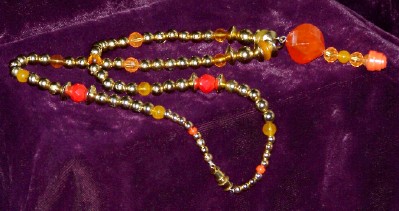 Delightful!
$15.00 USD for the set, plus postage and handling.